Jessica Sartorius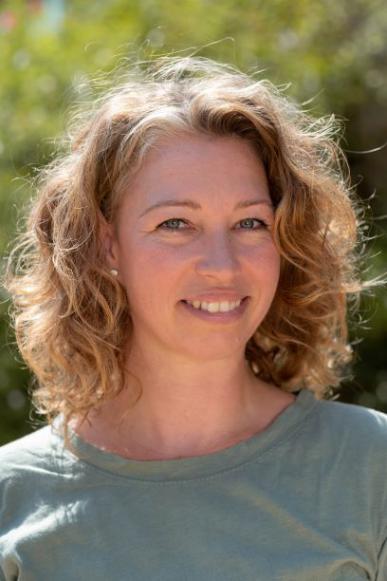 Hello my name is Jessica Sartorius.
My very first encounter with the Grinberg Method® was around 2012 with Veronika Fiegl from Vienna who came to Zakynthos to teach the Grinberg Method®. I was overworked and had experienced breathing issues and fighting with anxiety.
After my first session with Veronika I was impressed. This was me again!
I hadn't felt like this in a while and I knew that this was how I always want to feel.
Still remembering this intense and wonderful experience I finally started the international studies of the Grinberg Method® in 2017 in the class taught by the founders of the method, Avi Grinberg and Ruth Elkana. Since the very beginning I am deeply touched and passionate about the work as a practitioner and my interest to learn and develop even more is growing ever since. I finished the international studies of the Grinberg Method® in September 2019 in Austria and give one to one sessions in Austria and in Greece where I have been living during some months of the year for the past 18 years.
For me the Grinberg Method® clearly made my life more rich and interesting and I feel much more free and more me.
If you want to book a session with me or still have some questions, please call me +43 676 428 91 89 (whats app) or write to me jessica@be-more.today.
I am looking forward to meet you!
sMove-Trainer
Since October 2019 I am also a certified Grinberg Stopping Movement Trainer and I give Movement classes and workshops to groups. I fell in love with movement when I was a kid and I recognised how fast movement can bring you to your balance. With Stopping Movement we create in a very joyful way a very easy way to gain more body attention which leads to more health, silence in the head, fitness and an accessible way to find out what feels good for you.
Since the first Lockdown 2020 I am one of the international sMove-Trainers who offer online trainings based on donations. We want to make "sMove" more known and that many people can benefit from it.
About me personally:
Since 2003 I always spend summertime in Greece on the beautiful island Zakynthos. I came to Greece to escape the pressure of long working hours in an office for the next 40 years and changed my life for better life quality.
At my job at www.sommerakademie.at I take care of people who spend their holiday with creative activities, enjoying the crystal clear water, the greek atmosphere, food and culture.

One of the reasons why I come back to Zakynthos ever since is my partner for life Alexandros. He taught me a lot about Greece, the mentality, the sea, and about how to live what you love. www.soliton.gr
I am also a mother and what I have learned through the Grinberg Method helps me in daily life to raise and understand a child a lot.